Definition:
Solar energy is radiant light and heat from the Sun. It is used for solar power homes and businesses, solar heating, photovoltaics, solar thermal energy, solar architecture, molten salt power plants, and artificial photosynthesis.
Case Study:
A standard home in the US consumes approximately between $200 to $300 per month in electricity bill which is annual $2400 to $3600 and consumers will never see a return but as a matter of fact it is increasing. (As per statista.com, USA residential electricity price will increase by 2.8% between 2020 and 2021.) This has been the trend and it will keep rising.
Let's look at solar options.
Solar homes could be free of electricity bills if purchased outright. There are finance and lease options. If financed for 15 years then after the finance is paid no bills whatsoever and during finance, there is no electricity bill apart from a minimum $10-$15 grid charge. The third option is a lease which could be between 20 to 25 years and after the lease completion solar panels will be owned by the customer and in some cases, it will remain the property of the solar company, leasing will reduce the electricity bill from 30% to 50% and the customer will only pay the leasing amount and grid charge which is $10 to $15. Overall comparison in the above case study, solar is always cheaper, greener, and the most economic option.
What are the benefits?
Cheaper than electricity
Most of the time no money involved
Cleaner energy and helping the environment
Own your electricity with a battery option, no more bills.
According to Zillow (On average, solar panels raise a home's value by 4.1% across the U.S., according to a new Zillow analysis of homes across the country— that's a boost of $9,274 on a $226,300 home, according to the study.)
Americans are investing in solar power, installing enough systems to power 12.3 million homes in 2018, according to the Solar Energy Industries Association, a trade group.
While the average U.S. home saw a 4.1% gain in value, that boost varies from place to place. Of the metropolitan areas included in the analysis, homeowners who stand to gain the most from solar panel installation include those New York (5.4%, or a $23,989 premium on a $440,400 home), San Francisco (4.4%, or a $41,658 premium on a $955,200 home) and Orlando, Fla., (4.6%, or a $10,994 premium on a $368,300 home), according to the study. While the value of solar panels varies from place to place, no metropolitan area saw home values drop due to solar panels, according to Zillow.
Can anyone have solar energy installed in their home/venue? Can I? Is a Solar panel worth the investment?
According to green energy marketplace EnergySage, the average home solar system costs $18,300 before tax credits and $12,810 after tax credits in 2019. That projected cost is likely to change in the future as material costs vary and the federal tax credit winds down.
Anyone who is considering installing a solar panel in their home, it pays to learn about all the different factors that involve solar panel installations. If your roof has enough space and shape of roof, sun exposure in your area, is your energy costs higher or cheaper?, How is your credit( needs to be 650 or higher), must be a homeowner.
An average solar system can cost between $15,000 to $25,000 before taxes, it pays to secure your solar investment against storms or other events, usually, most solar companies cover the systems at no cost but it is wise to ask them for the insurance coverage. According to the Solar Energy Industries Association, residential solar energy has experienced an average yearly growth rate of 68% over the last decade. Solar panel insurance coverage is included in most homeowners insurance policies, which means no separate solar panel insurance is needed. Solar energy systems and the rooftop panels or tiles are largely considered a permanent attachment to your property, similar to a patio or a security system. It's important to note that some policies may exclude damage to these attachments when it's caused by a particular threat, such as wind. It is wise to know whether you need a separate insurance policy.
Real estate information provider Zillow found that New Jersey, Pennsylvania and North Carolina offer the highest solar premiums in the country.
California became the first state in the U.S. to require all new homes to have solar panels on their roofs starting in 2020.
According to Zillow, In New Jersey, homes with solar panels can sell for 9.9% more than homes without solar-energy systems. That is a profit of $32,281 for the median-valued home in that state.
Here's the top 10 states with the highest solar premiums, according to Zillow's findings:
New Jersey: 9.9% or $32,281 for the median-valued home.
Pennsylvania: 4.9% or $8,589 for the median-valued home.
North Carolina: 4.8% or $8,996 for the median-valued home.
Louisiana: 4.9% or $7,037 for the median-valued home.
Washington: 4.1% or $15,916 for the median-valued home.
Florida: 4% $9,454 for the median-valued home.
Hawaii: 4% or $24,526 for the median-valued home.
Maryland: 3.8% or $10,976 for the median-valued home.
New York: 3.6% or $10,981 for the median-valued home.
South Carolina: 3.5% or $5,866 for the median-valued home.
However, solar premiums can vary within state lines.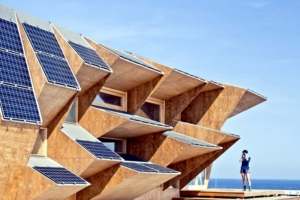 "There's been a widening of reasons why people are going solar," said Evelyn Huang, chief customer experience officer at Sunrun, the biggest solar installation company in the U.S. — it competes directly with Tesla, which acquired its main competitor SolarCity. "One of the reasons is savings, I think that's the obvious one. The second one is control," Huang said, referring to monthly expenses.
"Our utility companies are needing more and more money to maintain, and they pass on that cost to the homeowner. But that is pretty unpredictable for a homeowner. You just don't know how much your prices are going to increase," Huang said. "I think that is another reason why customers are considering solar. They want to know how much they are going to pay every month. If you're on a fixed income, you need a budget. You need to know what to expect."
In the past solar had issues such as wrongful billing, bad contracts, small companies took money and disappeared and their access electricity was sold illegally. All these things in the past have damaged the solar confidence and reputation but since 2015, things have been changed drastically and everything is completely in control and consumer is protected.
The future of Solar Energy:

How big is the US solar energy industry, and what is its growth trajectory?
Currently, the US solar industry employs about 242,000 people and generates tens of billions of dollars of economic value. By the end of September 2019, the US had deployed over 2 million solar PV systems, totaling about 71,300 MW of solar capacity, and generating over 100 TWh of electricity (2019 total, est.). In 2018, solar generated about 1.5% of US electricity. Of all renewable energy generation, solar PV is expected to grow the fastest from now to 2050. Some solar-heavy grids, such as the California Independent System Operator have experienced times where over half of demand was met by solar PV.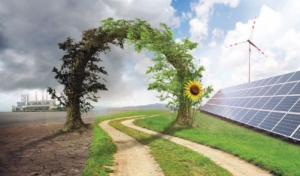 Total installed U.S. PV capacity is expected to more than double over the next five years as grid interconnection queues from California to Texas to the Mid Atlantic are full of solar projects. Thus, the US Bureau of Labor Statistics estimates that solar PV installer will be the fastest-growing job between 2018 and 2028, with a median annual wage of over $42,000.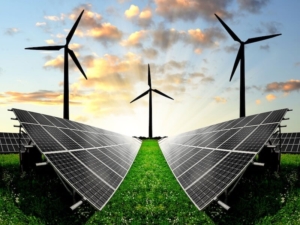 The last year for the full 30% investment tax credit (ITC) was 2019, and now as of January 1, 2020, the ITC is reduced down to 26%, in 2021, it falls to 22%, and in 2022 it flatlines at 10% for utility and commercial-scale projects, but goes to 0% for residential projects. There was an attempt to get the solar tax credit extended at the end of 2019, but it failed to materialize.
How does the US solar energy sector compare globally?
Ever-changing numbers are hard to pin down, but as of the end of 2018, the US ranked second in terms of solar PV deployments behind China. Estimates for global PV growth are expected to exceed 100 GW/yr from 2019 on and more than triple that by 2050, with the US/North America responsible for about 20% of total deployment.
All in all, the future of solar is… bright. Most major electricity grid studies
show solar expanding significantly (even without specific mandates) as costs decline and societies use their values to drive their energy choices. These study results are being validated in real life as competitive electricity grids find their interconnection queues full of solar projects and new announcements are frequent.
Why solar fusion power?
Solar fusion power is very different from any other solar company, they will install, permit and turn on your solar system within 30 days or under (under standard conditions such as no town objections etc).
Under one roof this company offers, residential, commercial, servicing, repairs, roofing and electrical projects at affordable prices.
They will also service and repair the solar system regardless of who installed it.
They are a 24 hours company and serve the entire NY and NJ states.
There are no minimum solar panel requirements for residential or commercial projects. All projects are welcome.